The Chocolate Box Chocolatier
Premium Chocolates Made in Covington, GA
All of our candies are made fresh in small batches, which ensure that fresh taste you expect Every Time!!! If you can't decide on one item, or you're looking for a unique gift a Chocolate Box Gift Card is an excellent option.
We have been making award-winning chocolate and other confections since 2010.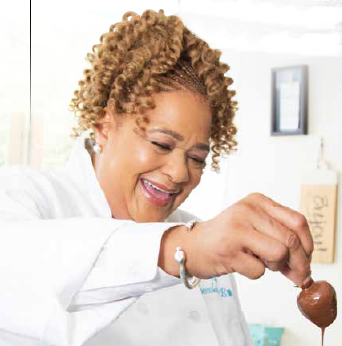 Some of our local and state-wide awards

What could be better than a presentation of chocolate-dipped strawberries or chocolate nut-clusters for that special birthday person.

We are specialists in creating event desserts. Whether it as a corporate event or a community program we can provide a tasteful and tasty selection of desserts and more.

Let us make your special day even more memorable with a dessert spread that your wedding guests and you will be talking about for years to come.
I took my idea to Ms. Daisy and she came up with a better idea! My candy apples were beautiful! She did Navy colored apples. I don't know how to post picture but when I do I will post one. She is the best!

Nikkie Jordan


October 18, 2022
I always randomly catch them open when I go for hibachi and the smell is so enticing you have to go in. The snacks are even better than they taste and the customer service is always top notch

Ebony Smith


August 31, 2021
I bought a dozen assorted chocolate covered strawberries for my daughter and I. Let me just go ahead and tell you - those strawberries were HUGE, fresh, COVERED in chocolate and delicious! We are guilty of eating the entire dozen and do not feel bad about it. Treat yourself right and do yourself a favor and stop in The Chocolate Box!

ME Robinson


November 24, 2020