The Chocolate Box Chocolatier
Premium Chocolates Made in Covington, GA
All of our candies are made fresh in small batches, which ensure that fresh taste you expect Every Time!!! If you can't decide on one item, or you're looking for a unique gift a Chocolate Box Gift Card is an excellent option.
We have been making award-winning chocolate and other confections since 2010.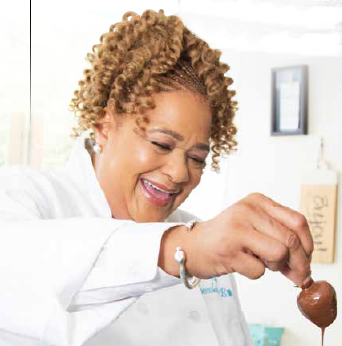 Some of our local and state-wide awards

What could be better than a presentation of chocolate-dipped strawberries or chocolate nut-clusters for that special birthday person.

We are specialists in creating event desserts. Whether it as a corporate event or a community program we can provide a tasteful and tasty selection of desserts and more.

Let us make your special day even more memorable with a dessert spread that your wedding guests and you will be talking about for years to come.
Love this place a hidden gem. Chocolate covered strawberries, candy apples, chocolate covered poyatoe chips. Children's birthday parties and fieldtrips. Free samples. Gotta try it.

Deedee Latimore


July 10, 2019
Ordered some chocolate covered strawberries! They were a nice size and very fresh! They were sooo tasty!! Would definitely recommend! Forgot to post a pic because we immediately started eating them as soon as they got home! Would definitely recommend!

Amber Carter


February 25, 2023