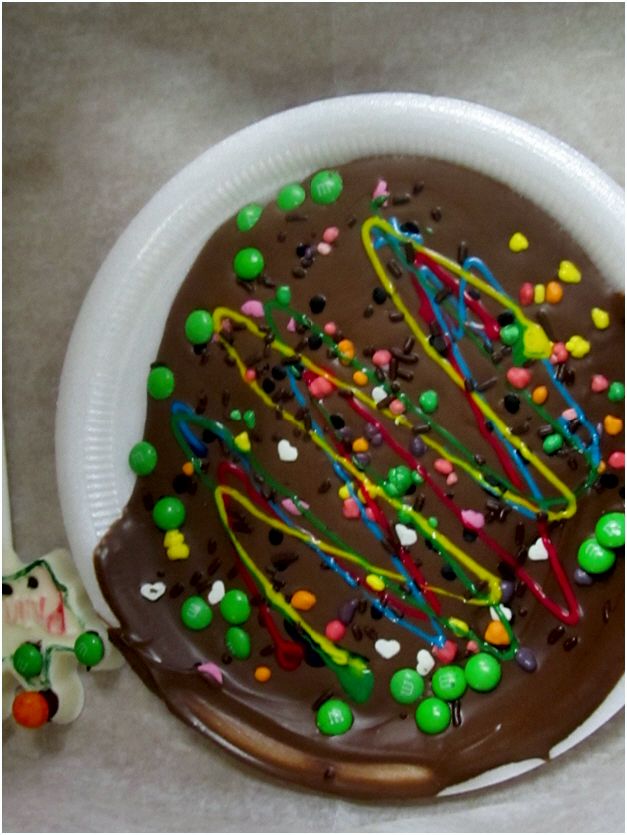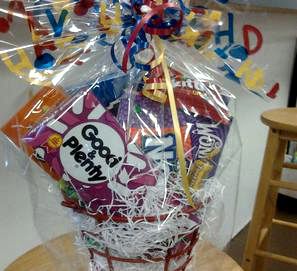 ​WE HAVE PARTY OR CANDY CREATING SESSION OPTIONS AVAILABLE FOR
Children ages 5 and up
Sweet Sixteen Parties
Scout Troops
School Groups
Church Groups
Family Events
Looking for a unique party idea? The Chocolate Box is the perfect place. The fun begins with decorating a molded chocolate lollipop, ( a princess crown for girls or a car for boys). The fun continues with the personalized creation of a chocolate pizza with a variety of toppings.
chocolate pizza
Pizza toppings include colorful sprinkles and an assortment of candy decorations. Our chocolatiers begin the dipping process when they dip an Oreo and top it with candy perils and finally a marshmallow is dipped and rolled in potato chip pieces to create what we call the "crunchy marshmallow".
Our birthday party options are for all age groups 5 years and up. The chocolatiers will create candy for 60 minutes and have additional 30 minutes for singing happy birthday or opening gifts, or simply mingling with friends and family.
Adult Party Items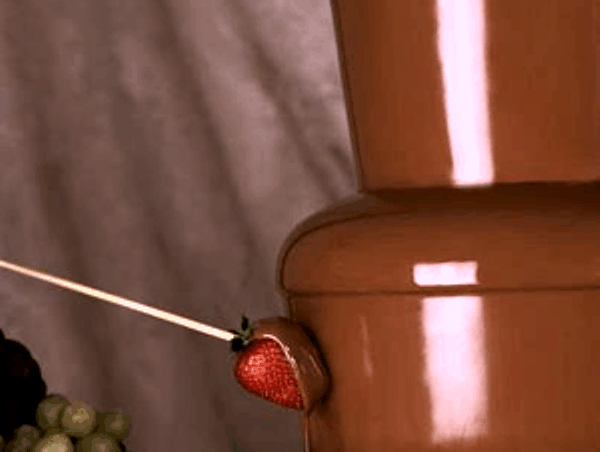 CHOCOLATE FOUNTAIN SERVICE AVAILABLE FOR YOUR NEXT EVENT
Add something exciting to your next event. Our Chocolate Fountain Service is available to "sweeten" your fancy.​
**Call us for details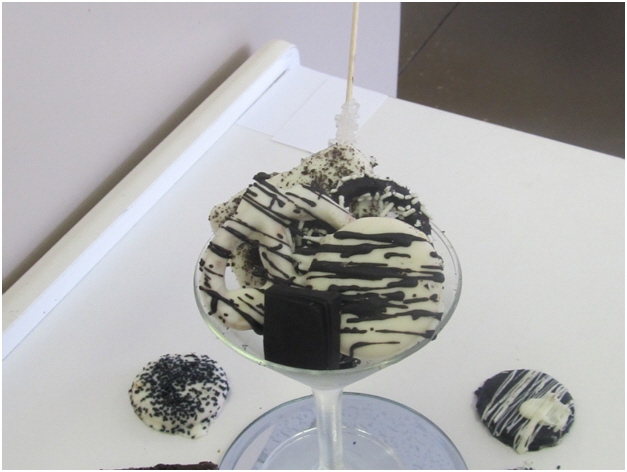 CANDY COCKTAILS AVAILABLE FOR YOUR NEXT EVENT
Pictured in classic black and white is a dressed pretzel, Oreo, Ritz Graham and Rock candy stirrer in a real martini glass.
(additional options available)
$15.00 each
CANDY COCKTAILS CAN BE COLORED TO MATCH YOUR THEME OR EVENT
**Call us for details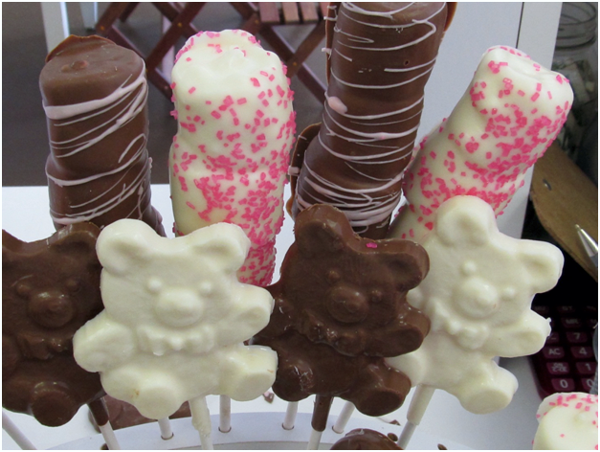 BABY SHOWER FAVORS ARE AVAILABLE FOR YOUR NEXT EVENT
**Call us for details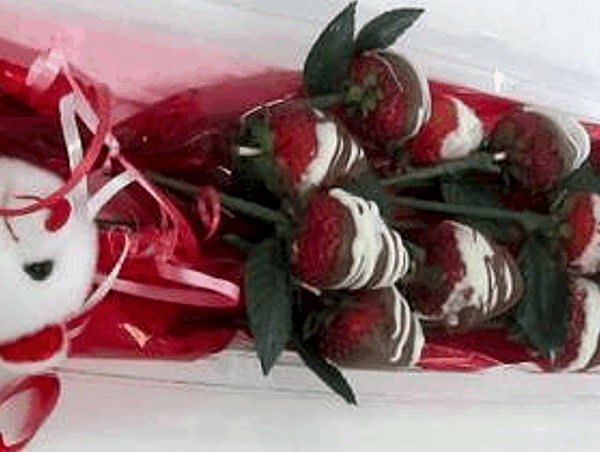 CHOCOLATE ROSES BY THE DOZEN AVAILABLE FOR YOUR NEXT EVENT
Express your love with a dozen eatable strawberry roses. comes with twelve long stemmed chocolate roses and a teddy bear.
$50.00 PER DOZEN (as pictured)
The PERFECT way to say I LOVE YOU!!!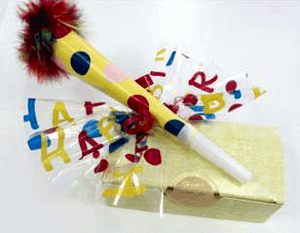 1/2 Dozen in Dressed Up Box
$20.00
**Call us for details